No-Hassle Returns
Get your money back within
30 days if you aren't 100% satisfied.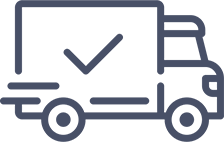 Free USA Shipping
We ship anywhere in the USA for free on orders over $75.

Customer Satisfaction
Do you have a question about your product?
Reach out to us - we're here to help.

Crafted With Care
We make our handcrafted products from
only the finest ceramic materials.
Beautify Your Home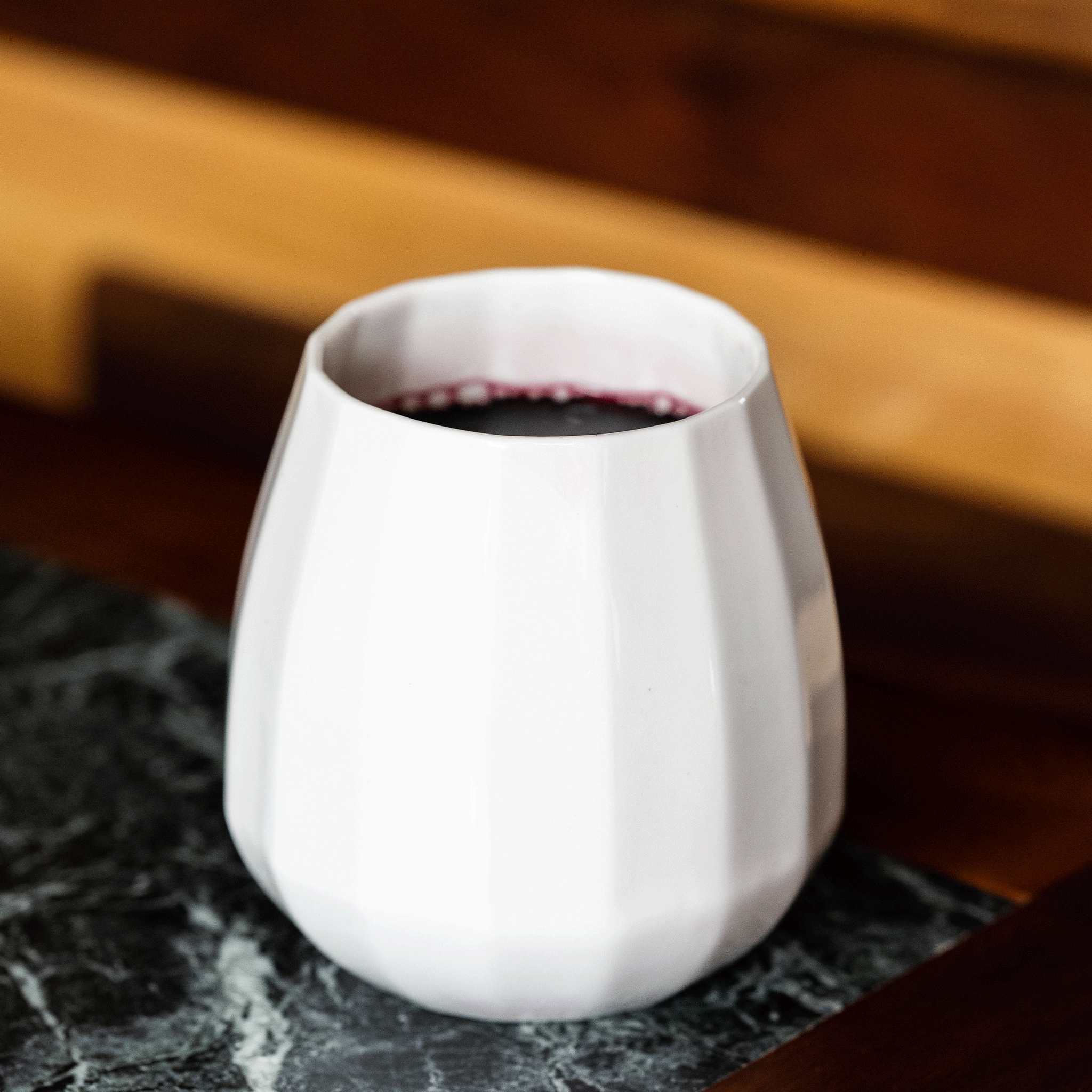 The Bright Angle is passionate about bringing premier porcelain, made from scratch, to homes across the planet. We operate outside the box (and the traditional circle), handcrafting modern, geometric kitchenware and luxury lighting fixtures with advanced precision.
Our team of artists in Asheville, NC go to great lengths to source the finest regional and international material to make each Bright Angle product truly special. Each item is hand dipped in homemade satin matte glazes in TBA signature colors to create a satin matte, yet subdued, durable end result that transforms the porcelain into a kitchen product with everyday use.
Our design studio draws inspiration from classic homeware trends and minimalist aesthetics. We spend hundreds of hours planning, experimenting and fine-tuning each product in our workshop. The Bright Angle specializes in utilizing the latest cutting-edge crafting techniques. We turn pen and paper sketches into 3D printed models that then create flawless, high end consistent ceramics without using a pottery wheel.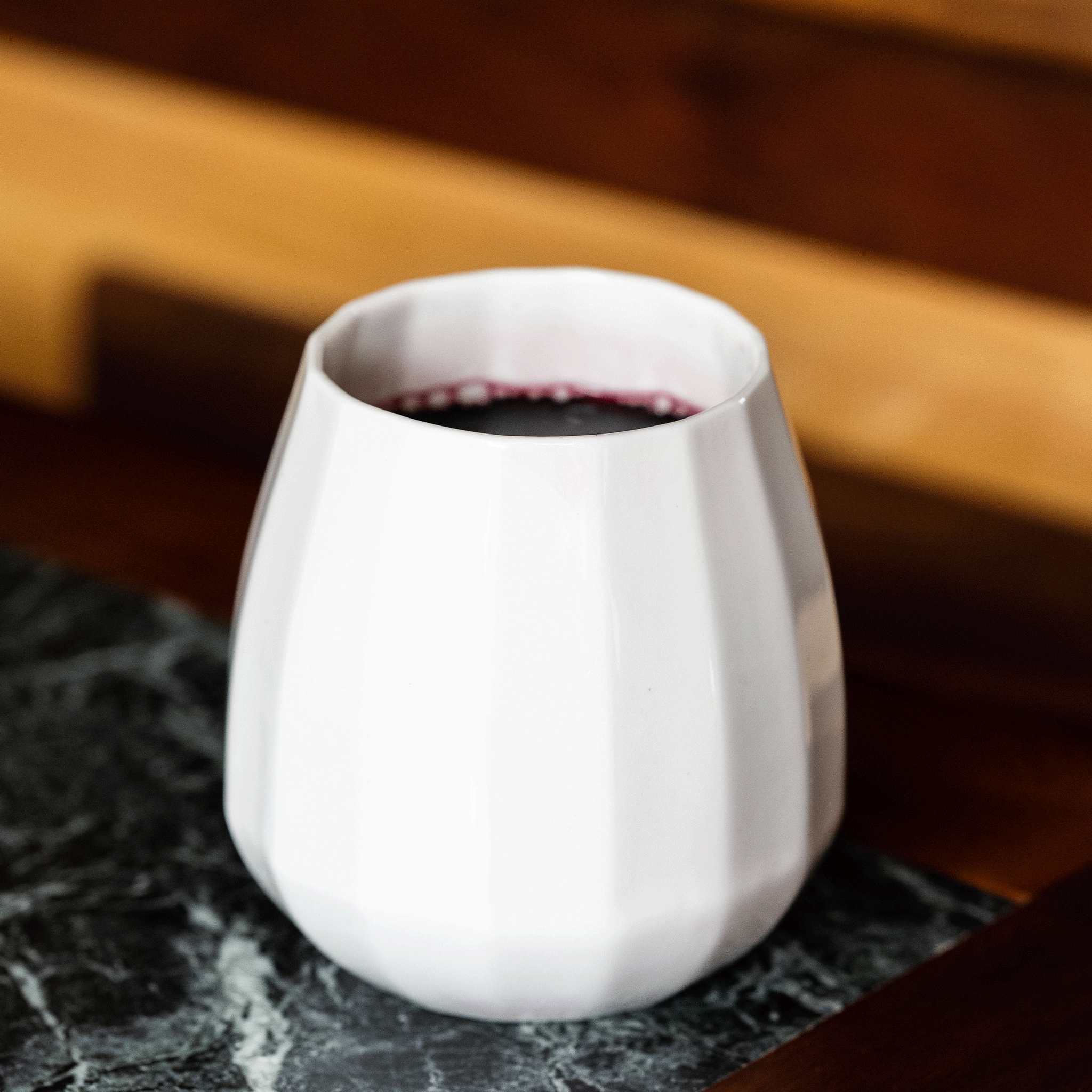 Frequently
Asked Questions
Still not sure?
Find answers to your questions here.
Are these porcelain wine cups stain resistant?
Like all the other Bright Angle products, the color of our porcelain wine cups will not fade overtime or become discolored when exposed to food or other types of fluids.
Can I use both hot and cold liquids in this cup?
Yes, the beauty of porcelain wine cup is that it can function as a chilled white wine glass or hold hot tea without burning your hands. Ceramics create an insulative barrier that will help keep cold beverages cold and warm beverages warm for longer periods of time.
Are these wine cups chip resistant?
Yes, our handpainted glaze makes a fragile material like white porcelain exceptionally durable and resistant to chipping and other types of damage caused by everyday wear and tear.
Is this product dishwasher safe?
Yes, feel free to put it in the dishwasher whenever you need to.
Do you offer free shipping?
We absolutely do! If you live in the USA, we'll ship it to you for free.
How are the products packaged for shipping?
We aren't interested in adding to landfills. That's why all of our packaging is 100% recyclable and plastic-free. The dyes on our boxes are non-petroleum, and we only use paper that comes from FSC-certified forests.
Paper is one of the most easily recycled materials in North America, and that's why we package up products in it. It's simple, really!
Loved by thousands of
happy customers worldwide
Here's what they're saying…