ORIGIN STORY: WHERE IT ALL BEGAN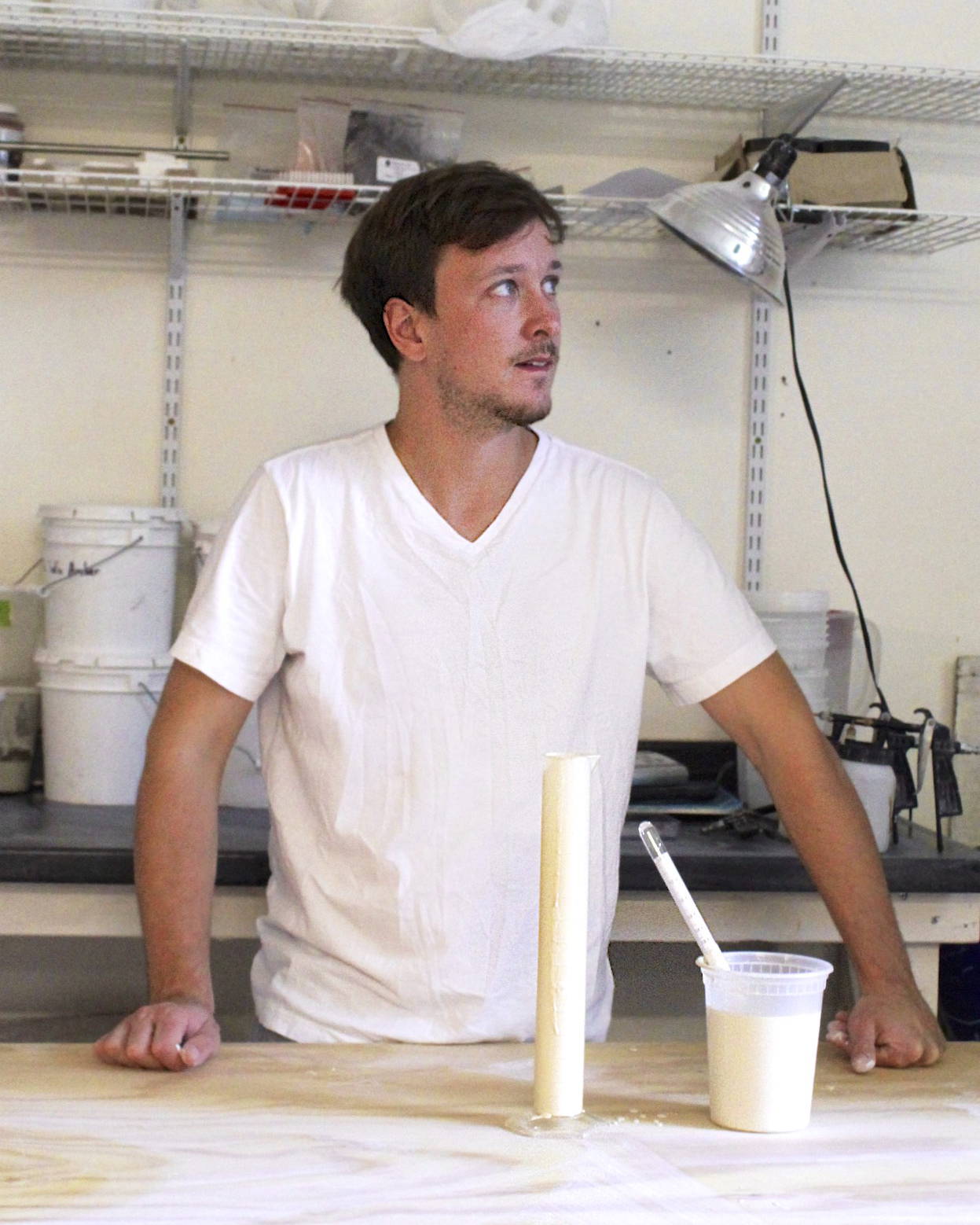 Nick Moen is a designer and studio artist with a background in ceramics. In 2016, Nick started The Bright Angle, a collaborative handmade design studio in Asheville NC. Nick's focus is on bridging the gap between design and craft by using technology to create tools to refine his studio practice.
Nick earned a degree from Alfred University with a focus on ceramic design and materials. He eventually settled in Asheville, North Carolina where he began his career as a studio potter. Over the course of six years Nick drove to forty eight states in a Prius selling pottery, teaching workshops and exhibiting work in galleries. Forming The Bright Angle was a response to his passion for working in a collaborative environment with highly skilled craftspeople to produce well-designed handmade things to share and cherish.
Manifesto
Potters are self-sufficient. They are masters of having patience through a process to bring an idea to fruition. They understand the moving parts in a bigger picture. They are adaptable. They are masters of responding to the state of materials around them rather than reacting. Potters understand the frustrations and grief of loss. Making pottery is very much a do-it-yourself practice. You must learn how to build, break, fix, trade, sell, commune, collect, and imbibe. Potters create tools to enrich everyday rituals. Making pots is rooted in the belief that you have the power to make yourself feel rich, surrounded by beautiful things of value. The potter's life has substance. It is interesting. Heartbreaking. Rewarding. There are no immediate rewards but through patience, practice and tedious work the rewards are insatiable in a way that I can't explain. You have to have the experience of making, loading, firing, and unloading a kiln. The act of washing off the crust of time and heat that turns your hard work to rock. The rock that captured moments of a long conversation between hands, tools, and earth. The act of unearthing beautiful treasures that you created yourself. And last and most importantly the act of sharing and communing with these treasures. When a part of you becomes tools for connection and empathy. Tools that inspire trust. Beautiful objects of love.
---
NICK'S STORY
Hi. I'm Nick Moen, founder and owner of The Bright Angle.
I'll never forget receiving my first piece of handmade pottery...
Falling In Love with Pottery
I visited legendary potter Warren Mackenzie in Minnesota when I was 14. I watched him sit on his potter's wheel kicking his leg to make it spin and gracefully transforming a ball of clay into a large vessel. He seemed like a magician changing earth into an object with intention. He shared stories of other makers that gave raw materials life. When he was done he got up and handed me 2 small teabowls.
I wasn't a tea drinker yet but I grabbed the two pots, thanked him, and held them tight. The next morning I asked my mom if there was any tea in the house. Before long I was sipping tea and dreaming of a life learning to give meaning to balls of clay, boards of wood, sheets of leather – to be an alchemist. I wanted to hear more stories from masters of craft and I wanted to feel the same way about all my belongings as I did with those teabowls.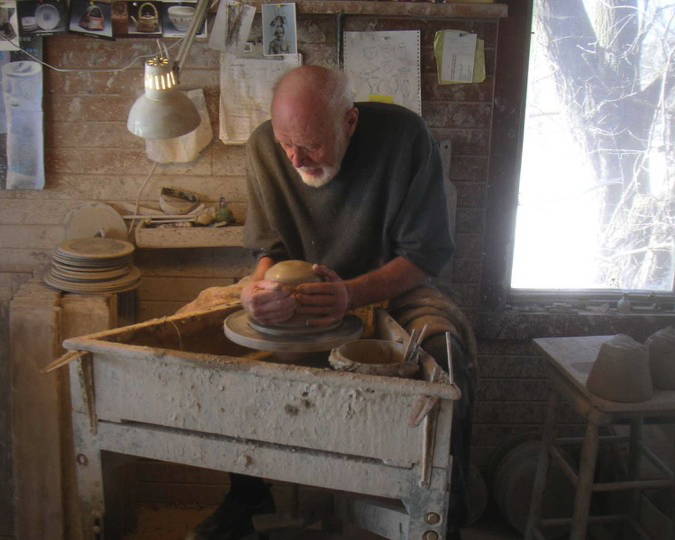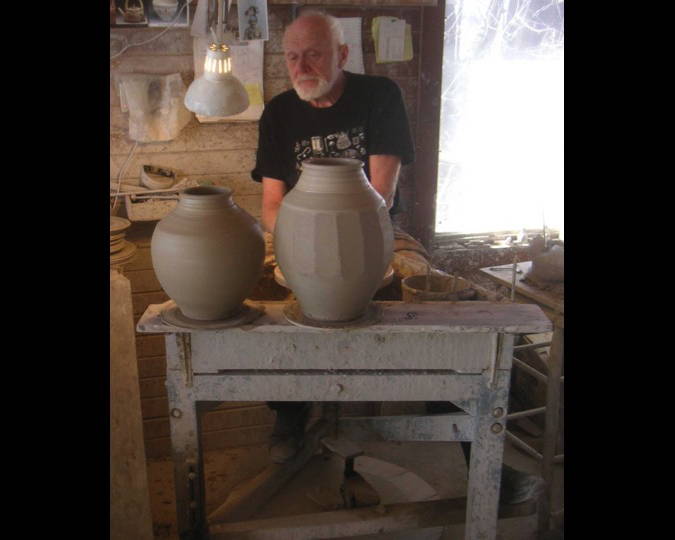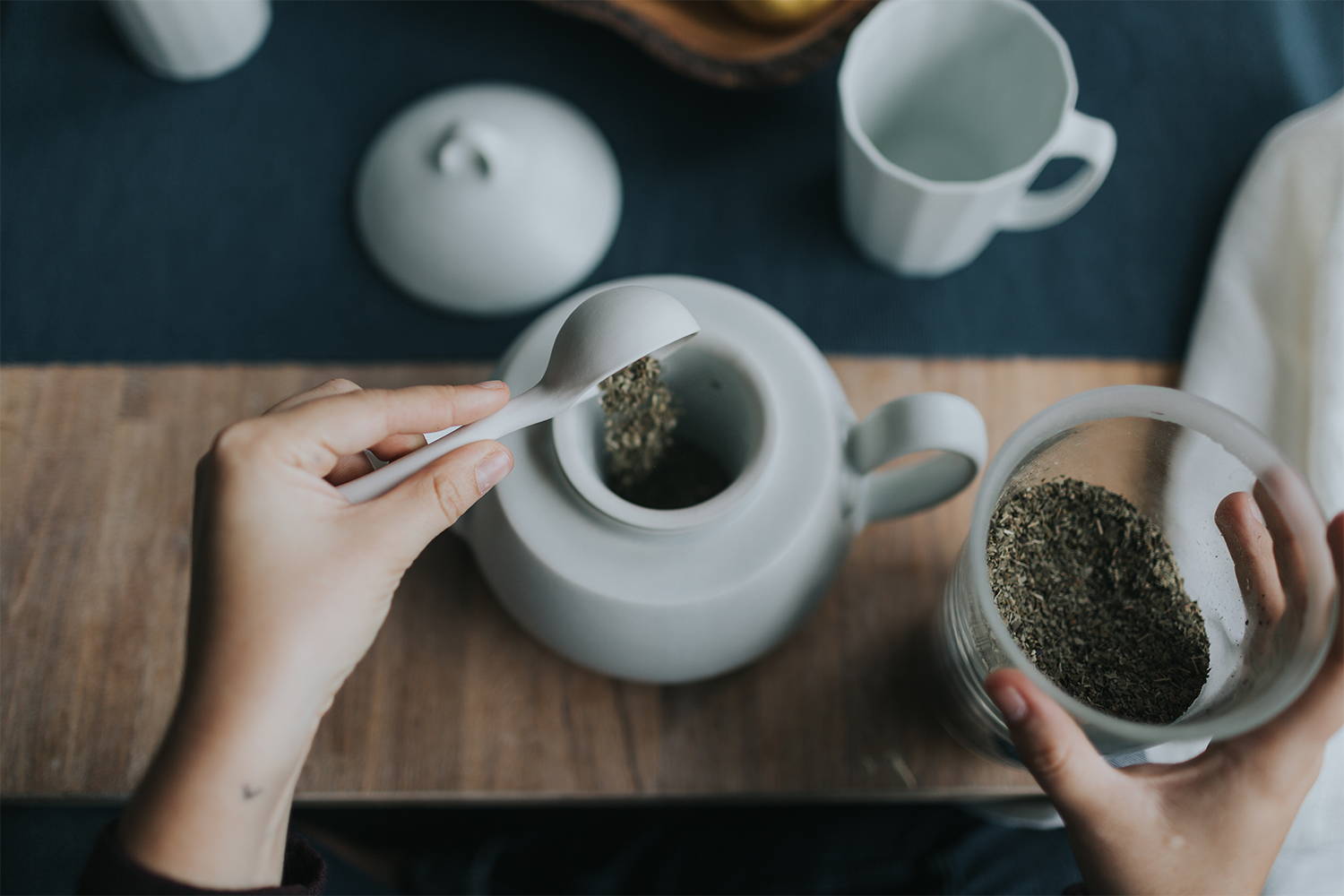 Curiosity For Design
Years later I picked up one of the teabowls when it was too hot and burned my fingers and dropped it on the floor. My heart sank! That teabowl had brought me so much joy! It was part of my story. My next thought came surprisingly naturally – I saw something I wanted to change about the teabowl. One solution was to add a handle. This was the first moment where I realized I wanted to be a designer.
I have always loved puzzles. My grandfather constantly encouraged me to do puzzles as a kid so I could keep my mind limber. Solving problems dimensionally and with numbers became something that was ingrained in my from a young age and instigated a lifelong passion of problem solving. Life is just a series of puzzles and problems to be solved - you just have to put all the pieces together.
The Road and Community
My life so far has been a spectacular adventure. I've driven across every lower 48 state in my prius doing shows and getting glimpses of other passionate artists lives. I have rooms full of mementos to show for it. I have also spread thousands of pots I've made into the lives of others.

In 2012 I found myself at a crossroads in life - so I hit the road. Guess where my car ended up breaking down? The wedge Brewery – I felt at home surrounded by artists – I began creating pots prolifically while working at Odyssey Clayworks and in my basement. I knew I had to expand my business after the my basement home studio began to get tight and my residency at Odyssey came to an end. I wanted to stay in Asheville. I wanted to create a studio practice working with friends.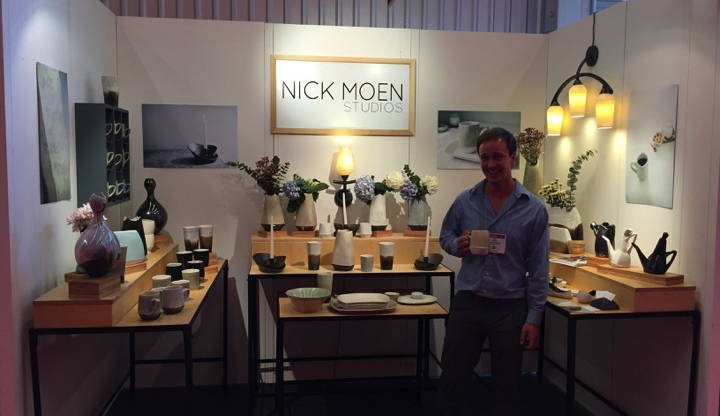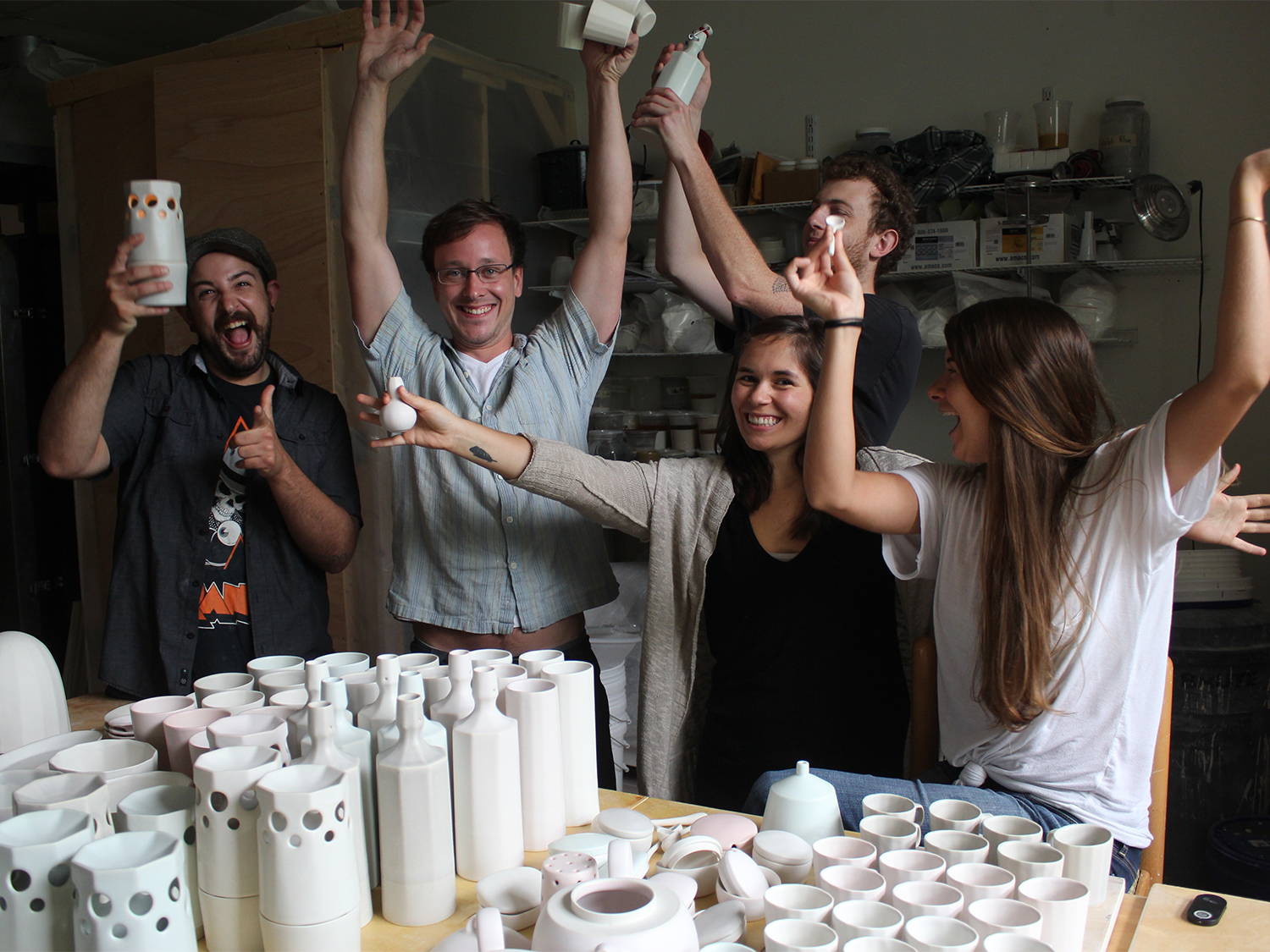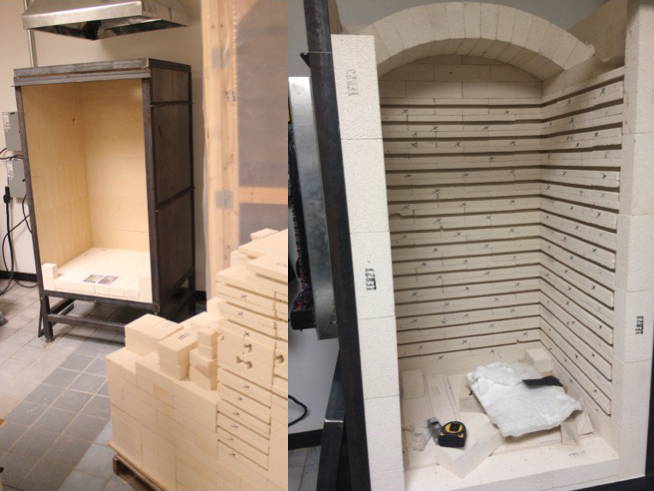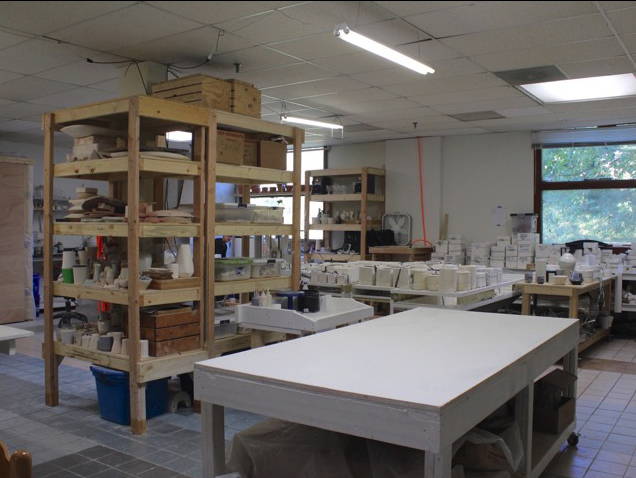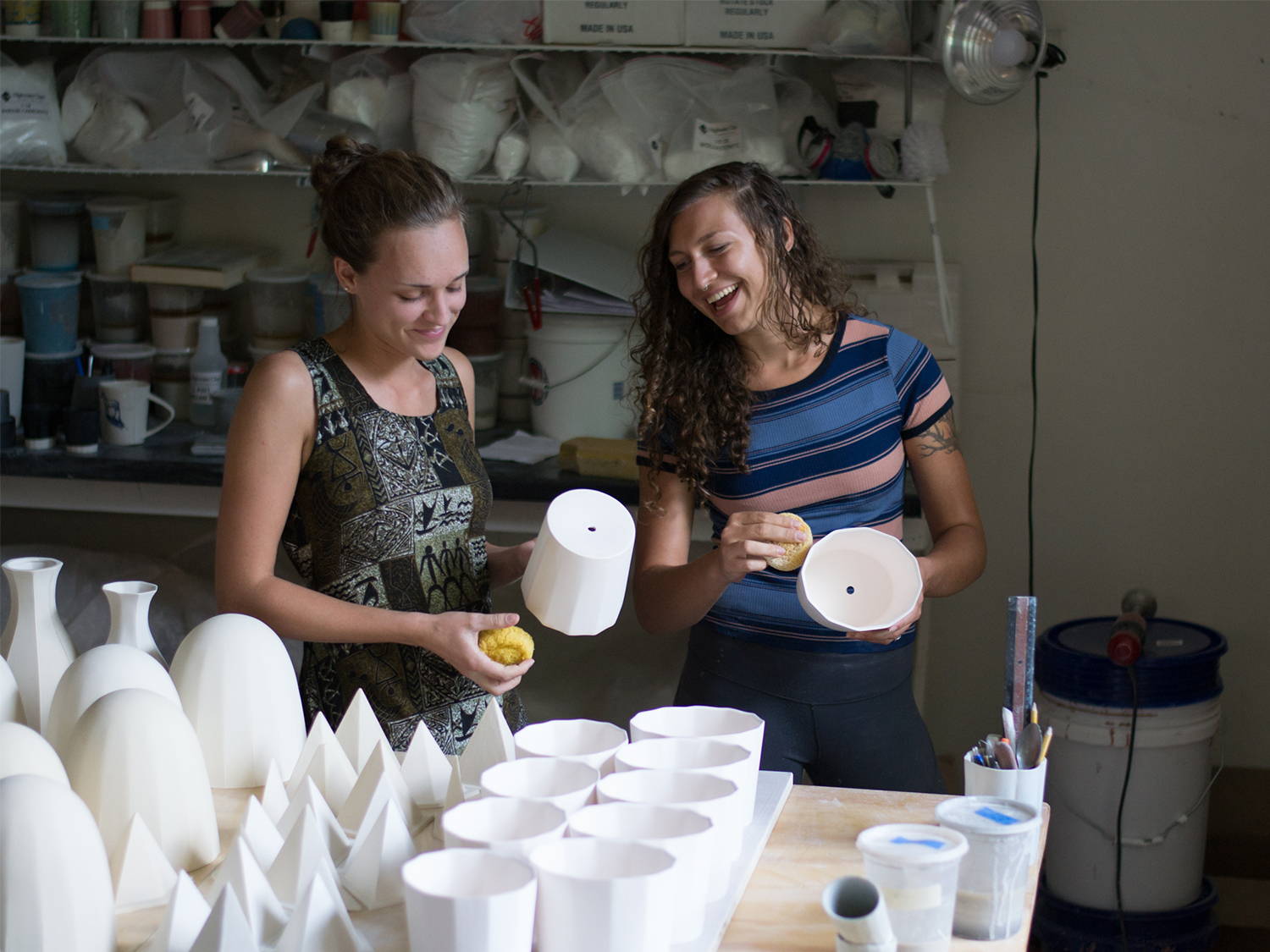 Building The Bright Angle
In the Spring of 2016 I moved into the Refinery Creators Space on the south slope of Asheville. I had a vision and this space had a lot of potential. With the help of friends we constructed a studio from the ground up designing every part of the studio to host an efficient system of making. The focus would be on casting porcelain using mold systems. We built everything in the studio from scratch – even the kiln. I made a point to have the foundation of the brand built on the idea of handmade.

The last step to set up the studio was to assemble a team of incredibly skilled craftspeople. This has always been a passion of mine – the connections with people supporting one another's ideas. I love to teach and encourage others to share their creative solutions. I like to think of myself as a collaborative design facilitator with the goal of inspiring American craftspeople to design and produce meaningful things.
Bridging Design and Craft - Technology and Process with Materials
I studied engineering as an artist. I'm using The Bright Angle as a brand to bridge the gap between industrial design and materials based craft. I love puzzles and problem solving and this passion is apparent in our products. By partnering with engineers at the Asheville Makers Space like Avi Silverman we are able to create products such as the sense lamp – pushing our products beyond pottery and introducing porcelain as a innovative design material for lighting. The Sense Lamp turns on by sensing your electro-magnetic field.
Part of my mission with The Bright Angle has been to create jobs for artists who want to work in their field. I teach them what I know about the process and eventually we end up learning more through every design and project we do. There is always a problem to solve and it is way more fun and effective to solve them together.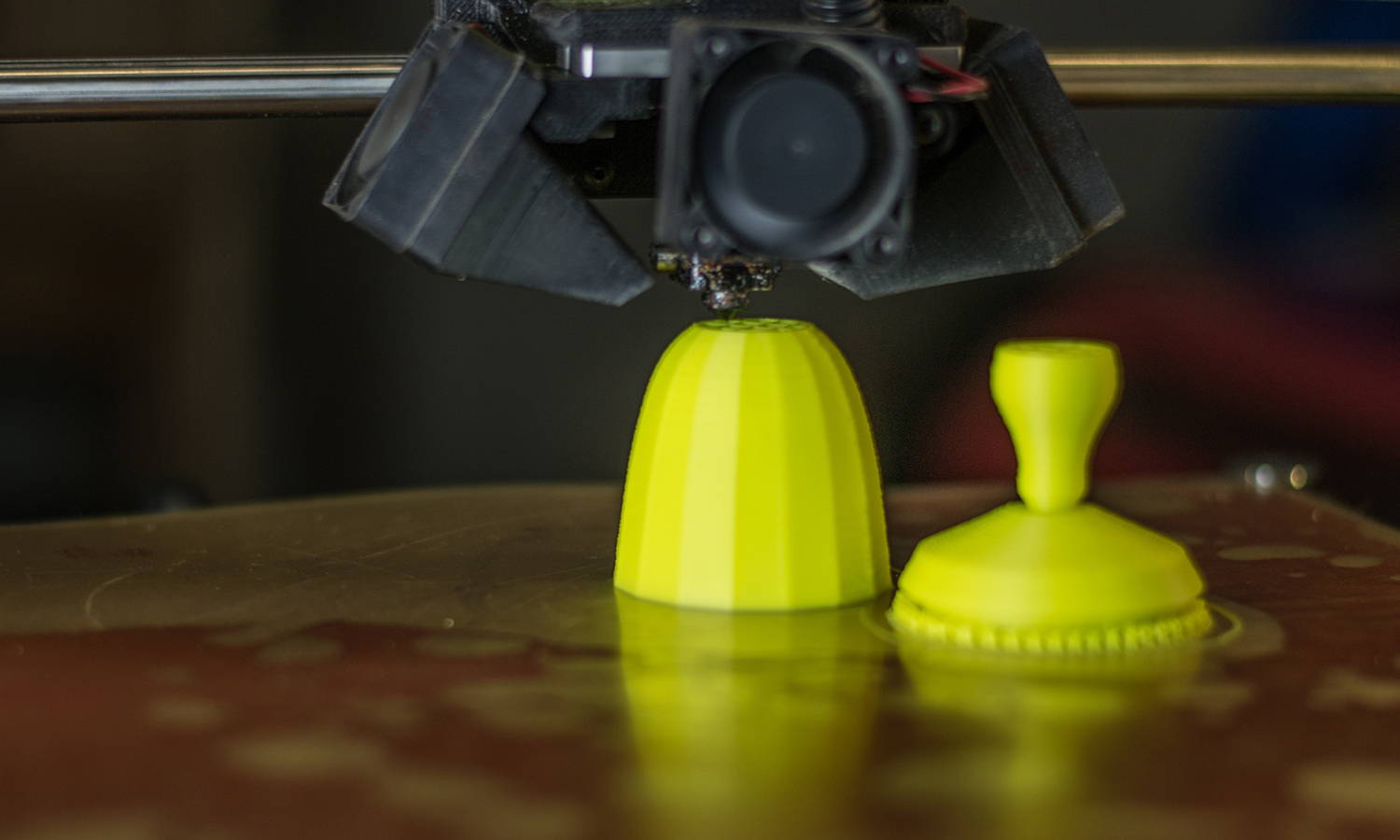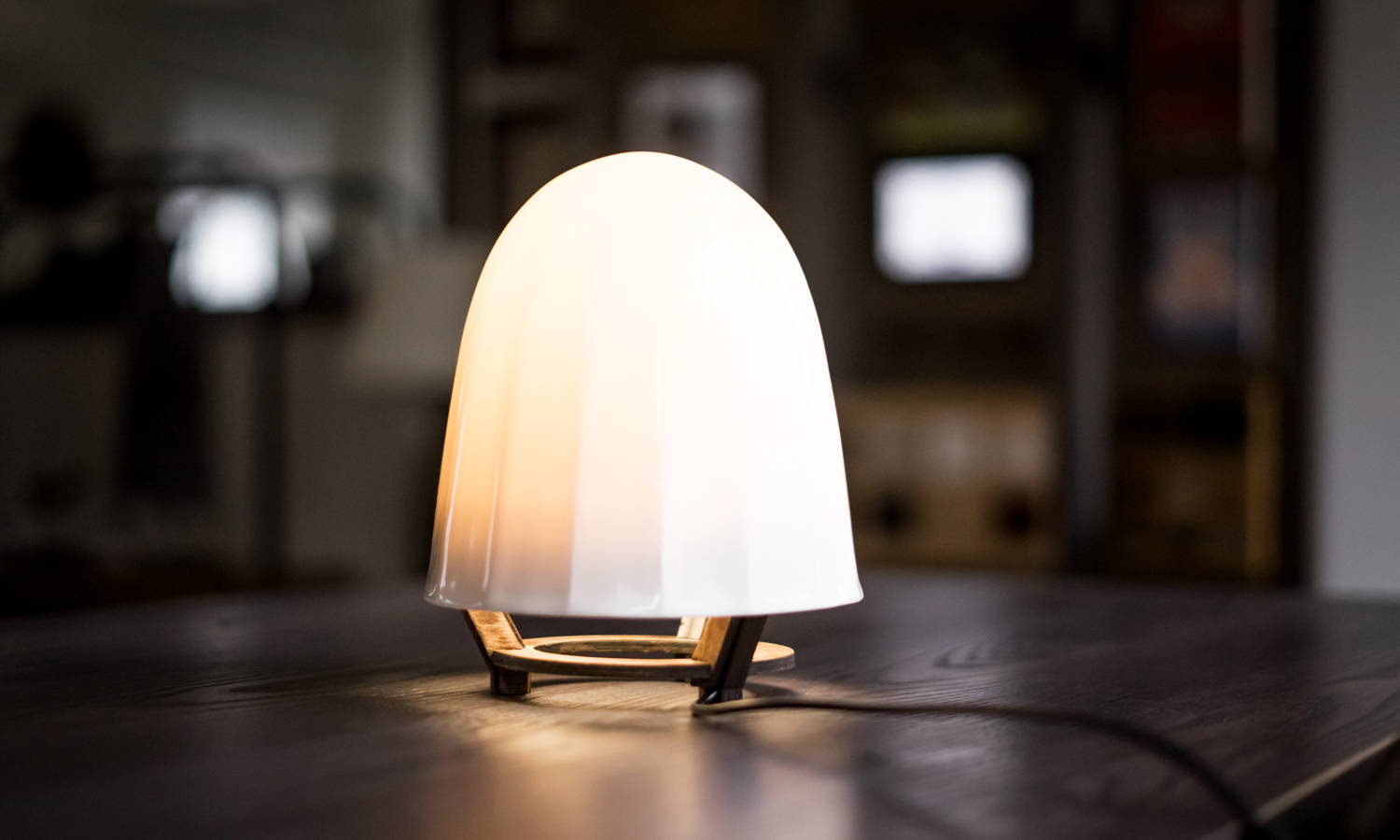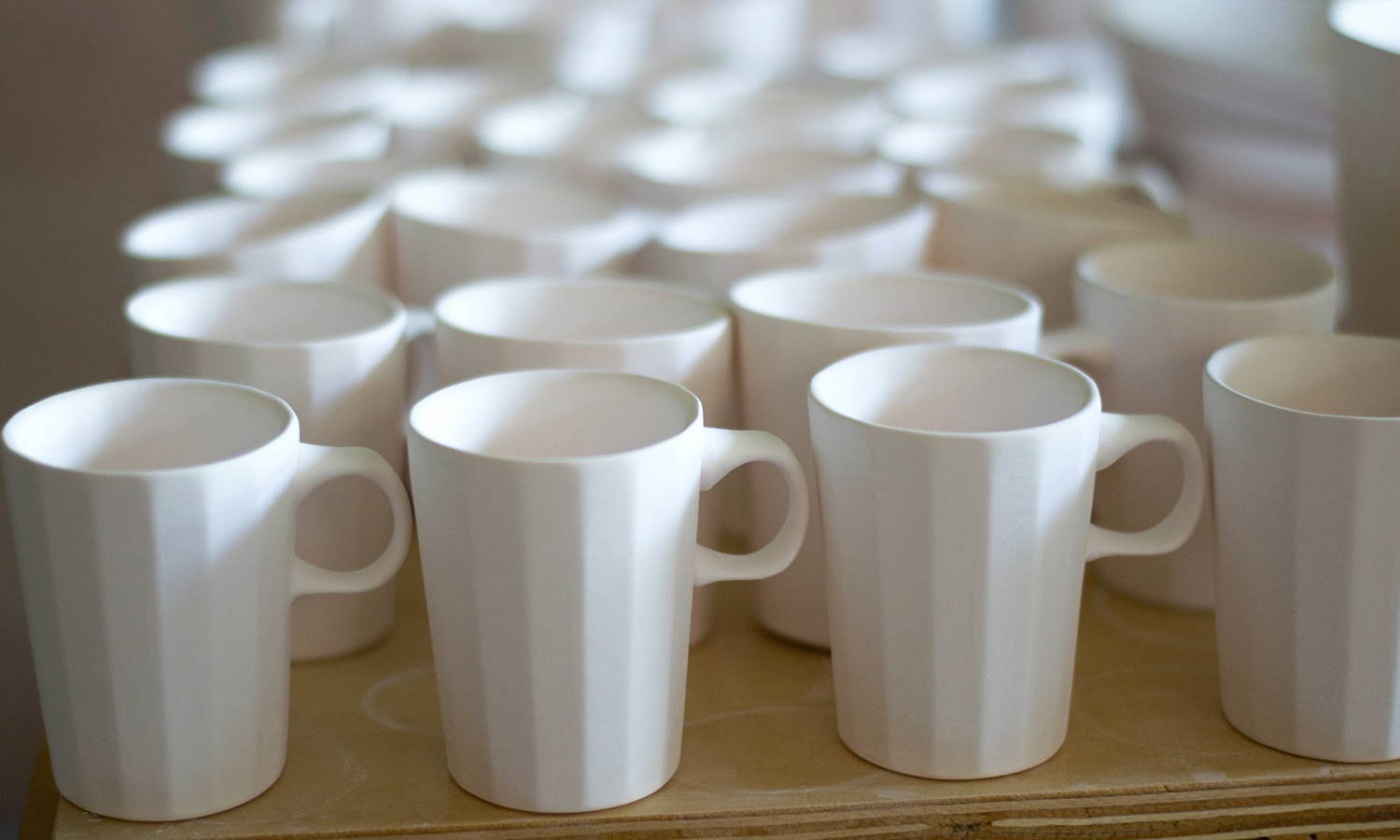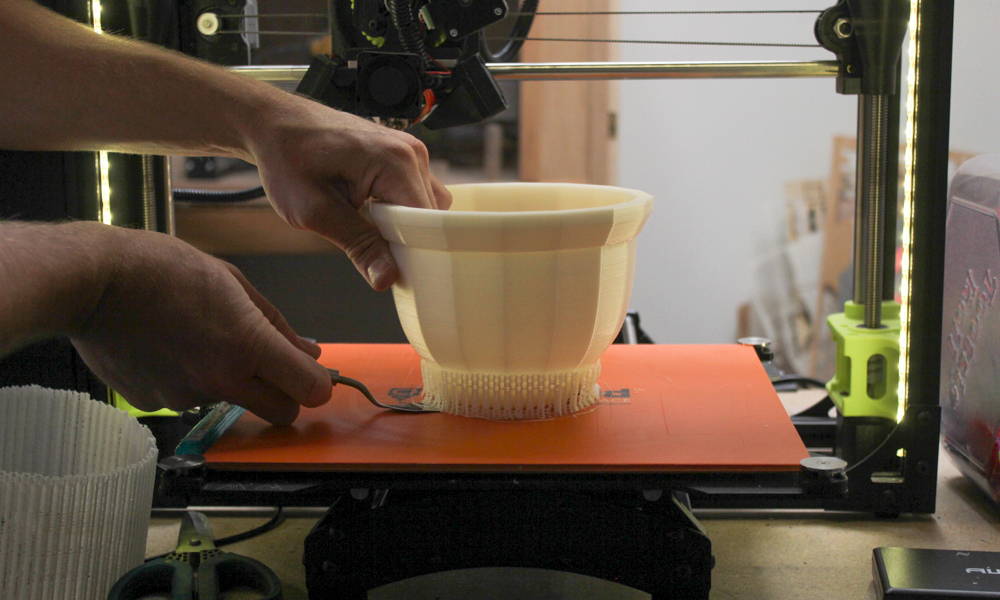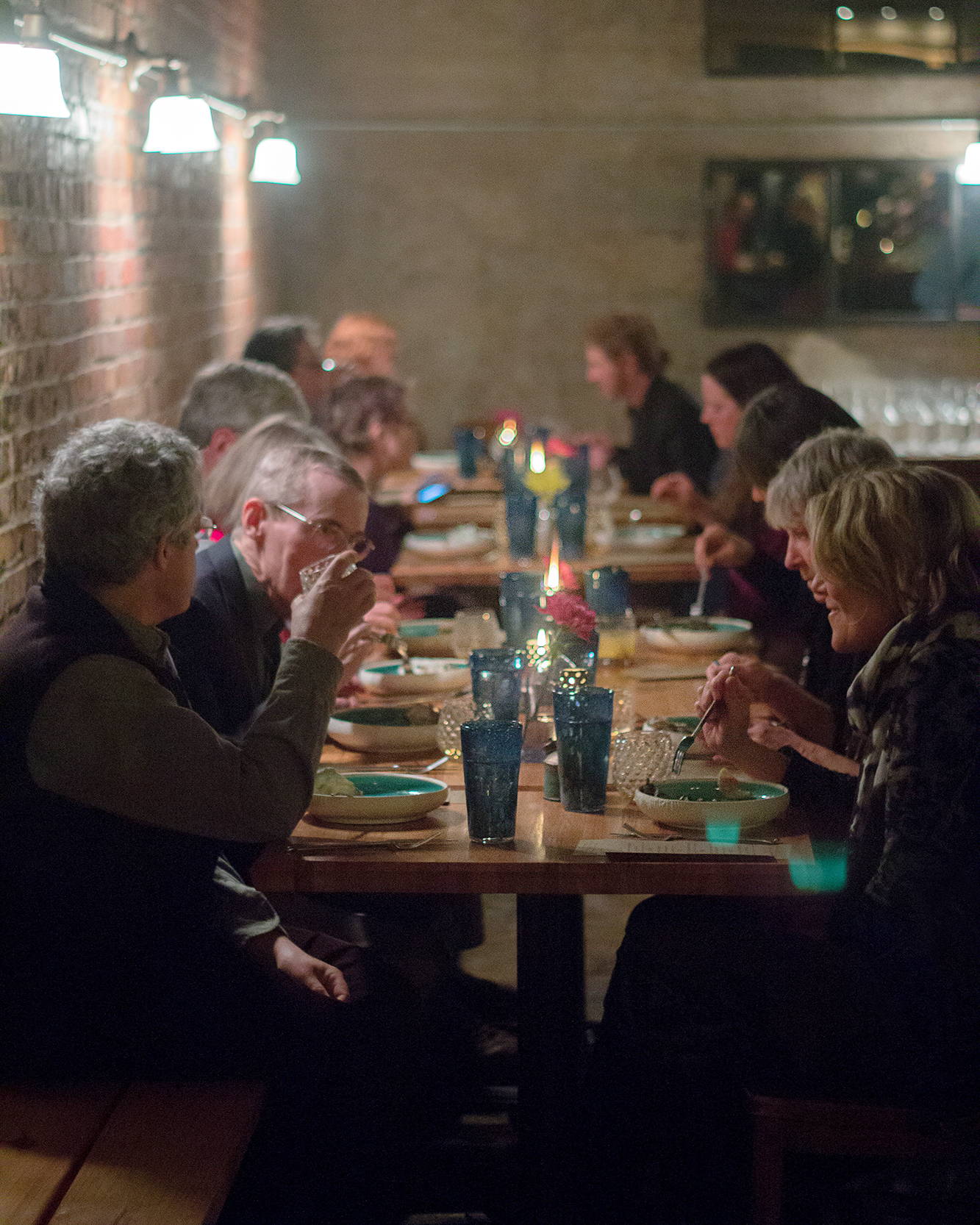 Bringing People Together With Activating Design
My passion for bringing people together culminated in a series of dining events in restaurants where a number of tableware makers collaborated on course pairings with chefs. Dozen of guests were able to experience this collaboration and take tableware home to recreate their own experience on a daily basis. At one of the dining events, in October 2015 at Dakota Jazz club in Minneapolis, I hosted a dinner with 6 artists and 30 dining guests. One of the attendees was Brenda, a budding potter, who was blind. Jazz was playing in the background – incredible food came out course by course – each plating more beautiful than the last.

Brenda couldn't see the plating but we walked her through each arrangement of food on the plate. At the end of the meal she sat back – she looked on the verge of tears. She said this was one of the most complete experiences of her life. She felt the life the tableware brought as the makers walked her through the dinner – she listened to the jazz, smelled the food, caressed each plate as she finished each course. This was a special moment to all of us – and it is experiences like these that inspire me to encourage creative people around me to make.